The Audi R8 Coupé V10 performance quattro.
Audi has racing in its genes – and the Audi R8 Coupé V10 performance quattro has plenty of this genetic material. You can see this from every angle: from the powerful air intakes next to the wide single-frame grille at the front, through the sharp-edged sidelines, which gives a sense of the mid-mounted engine, through to the raised diffuser at the rear. This 449 kW Coupé marks the exact transition between the road and the race track.
Maximum Retail Price*
---
R8 V10 performance quattro                       $355,900
---
The chassis: precision from every perspective
The chassis delivers a key part of the answer: dual aluminium wishbone axles guide all four wheels, while the Audi R8 Coupé V10 performance quattro features springs and dampers that are set up to be even tighter.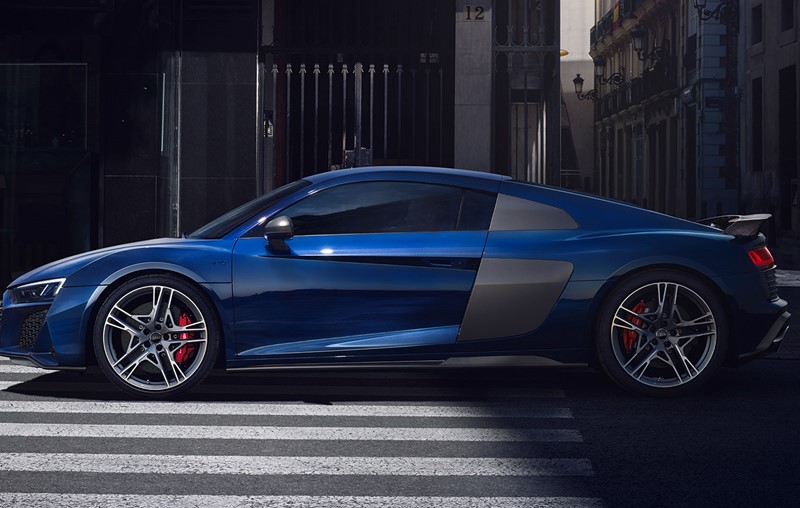 The design: the ideal line
Designed to be at the front of the pack: the new Audi R8, with its passenger space located close towards the front, its strongly accentuated wheel arches and its distinctive diffuser, borrows a host of design elements from racing and Audi's history of motor-racing.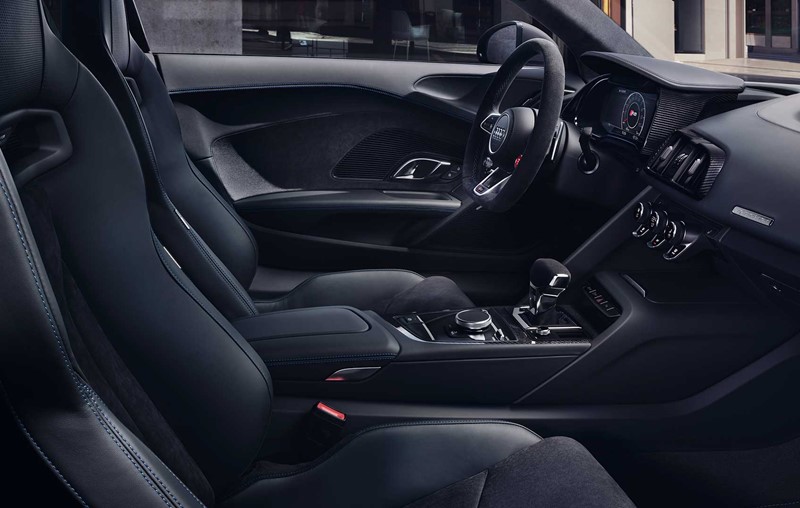 Interior: focus and elegance
Its proximity to racing is also noticeable in the interior of the Audi R8: directly in front of you, a large, contoured arc visually encompasses all the controls, imitating the driver-focused design of a monoposto car. The Audi R8 Coupé V10 performance quattro has bucket seats as optional.
Talk to an Audi specialist.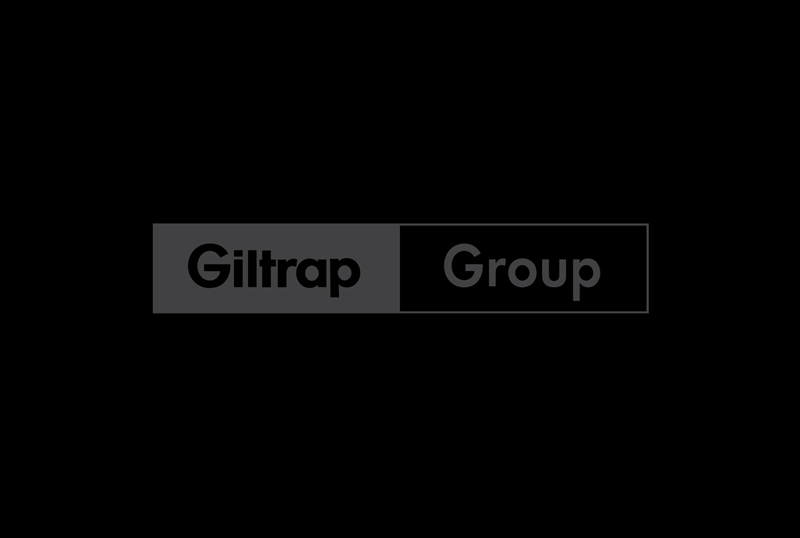 *Maximum Retail Price (MRP) excludes on-road costs and any optional extras. On-road costs are determined by the Authorised Audi Dealership. Contact Giltrap Audi for details. Prices are subject to change without notice.